Rudimental - Rumour Mill (ft. Anne Marie & Will Heard)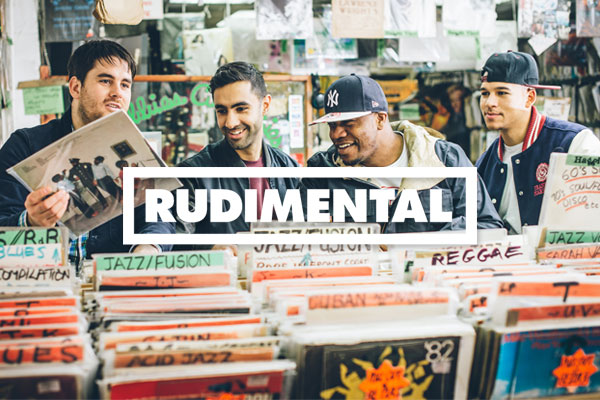 Dear Rudimental,
I feel such anguish over you. Mainly because I love your music, and I had a terrible reaction to your live performance. And now I feel bipolar and crazy. YOU DID THIS TO ME. And listen, it probably wasn't your fault. It was cold, and I was drunk. But like we said in our Gov Ball (2 line) review, you had 34 people on stage during your performance, and this irked me. Mainly because most of these people looked like groupies. Oh excuse me, "tambourine players." You know the only other bands (I've seen) with that many people onstage? Edward Sharpe and Of Montreal. Now one of these bands is a cult, and the other is ...strange*** I'm just saying, maybe you don't need to be the size of my crazy Catholic aunt's family. Ok, I'll stop being mean now. Because I LOVEEE this song. "Rumour Mill" perfectly encompasses everything great about Rudimental; casual and catchy electronic. Or as I like to call it: rave on your couch music. Like, I want to groove when I hear this song, and also recline. Lastly, this band makes me have allll the feels. Take some of these lyrics for example. "I don't care bout what they say," makes me want to cry, because when they sing it, I FEEL LIKE THEY DO CARE. Don't let those rumors get u down guys. I probably made them up.
*** I'll leave it to you to figure out which is which.